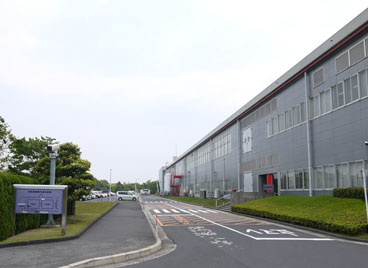 Dongguan Hao Sheng Automation Equipment Co., Ltd. (formerly Sheng Han) was established in 2005, is a research and development, design, manufacture, installation, commissioning and service in one of the senior business. Production and operation of painting robot 1-6 axis reciprocating automatic spraying machine, spraying machine up and down the inner wall, non-standard spray equipment, clean painting equipment package automatically, manually clean painting equipment, various types of assembly and assembly lines and other non-standard automation equipment. The company headquarters is located in the economic, transportation, information developed Town, Dongguan City, have set up branches in east, southwest and other places. It has more than ten years of design, production experience in automation equipment and installation services. Through continuous efforts, now we have a first-class technical team and a good service for our new and old customers by the praise ...
With the industrial development of 4.0, the machine Substitution has become a national key projects to support, but also focus on our core development projects through our strong research and development of professional independent research group identified a six-axis coating robot welding robot has been successfully mature use on the market for many years to realize customers to reduce labor, reduce costs and improve quality. New and old customers have been highly recognized! Our products are widely used in auto parts, motorcycle parts, 3C household appliances, mobile IT, toys, handicrafts, cosmetics, sporting goods, clocks, office supplies, lighting, furniture and ceramics. Hao Sheng cloth device is now all over the country and exported to Vietnam, Malaysia, India, Singapore, the Middle East and other European countries.
"Customer satisfaction, sustainable development" business strategy, combined with the integrity, technology, efficient service, with a high degree of expertise, engineering technology as the core capabilities and provide the most efficient automation equipment and optimization, advanced process competitiveness in order to achieve the goal, to create profits.
The company all my colleagues is willing to work with you to create brilliant, and common progress!
Company culture
The spirit of enterprise:
Unity, development, efficiency, development
Leading Spirit:
Diligent and honest, enterprising, innovative Sprint
Staff spirit:
Dedication, determined dedication, and businesses to rise and fall with the fate
Quality:
Fine, zero defect, on grades, and a world-class
Development purposes:
Technology for the pilot, customer-focused, quality of life and the cornerstone of the staff.
Our company can have today's prosperity, by the excellent quality of products, the production of high-grade products, is the result of efforts of all staff, but also the company requires each employee must be done.